By modifying the unique forms of Kasuga cedar, which has lived for more than 100 years, surfaces that were originally hidden have emerged.
The act of artificially altering the organic shape of the trunks by cutting the volume reveals undiscovered organic textures. The process is repeated by filling the organic voids with artificial materials like wax.。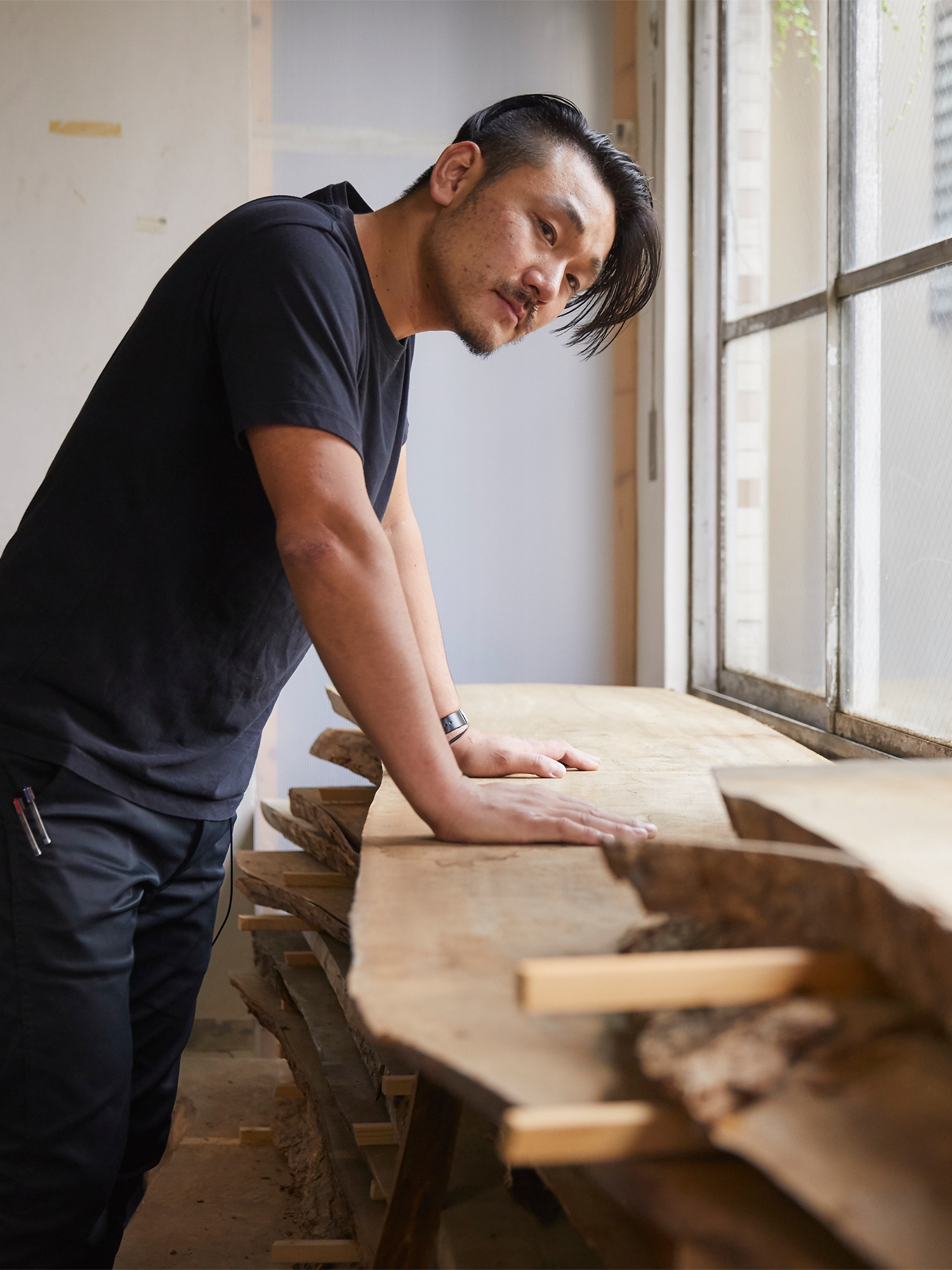 Born on 1981 in Nara Prefecture. Sano began his career as an apprentice as a Sukiya carpenter at Nakamura Souji Komuten in Kyoto. After working at a design office, he created an independent studio in 2011.
Utilizing the construction methods, materials, and sense of space gained from the onsite experience, Sano utilizes the Japanese culture of today as a basis for concepts and designs.