I am interested in living things, all things that move. As an artist, I have a theory that "movement" is a precise thing. Not only people and animals, but even plants and water need movement. Plants are strengthened by the movement of wind, and water is kept from decaying by the flow of water. It is this impulse that keeps us watching the fires. That is what I see in this work.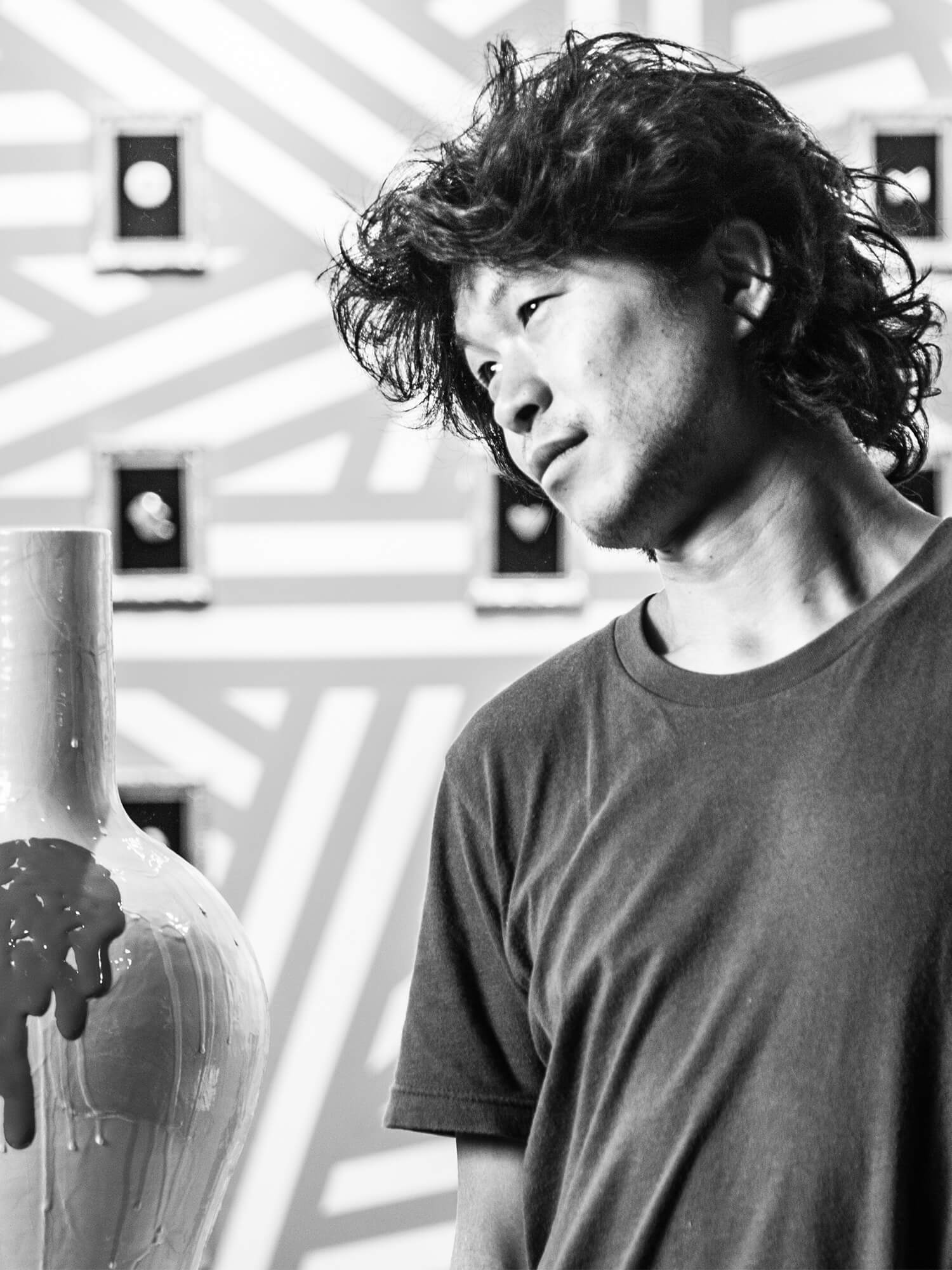 Moved to the U.S. at the age of 15. 
He first encountered ceramics at his high school and went on to study at the Hartford Art Institute.
After graduation, he worked at a local pottery factory before returning to Japan in 2002.
Since then, he has set up a studio in Monzennaka-cho and has exhibited his works at galleries in Japan and abroad, including Ginza Mitsukoshi.
He has participated in exhibitions for Hanae Mori and the manga "Heugemono".
His works are now available at the Mori Museum Shop.